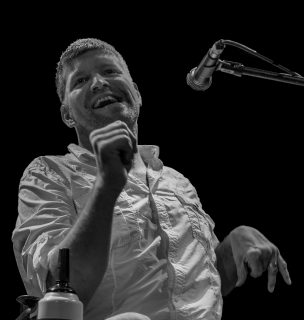 Laurence Clark is an internationally-acclaimed comedian, writer and actor who has cerebral palsy.  His observational, political stand-up and filmed stunts demonstrate the endearing naivety and ridiculousness of human behaviour by seeing the world through his eyes with humour and warmth.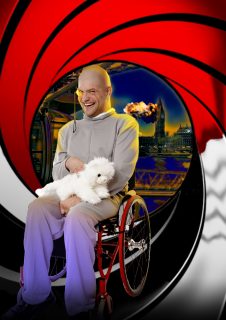 He's performed everywhere from the House of Commons to a double-decker bus in Sheffield.  With television appearances on BBC, ITV and Channel 4, Laurence was the subject of the BBC1 documentary "We Won't Drop the Baby" and has been a presenter for BBC Newsnight.  He was awarded Shortlist magazine's Funniest New Comedian and has been a finalist in the AmusedMoose Edinburgh Comedy Awards.  He has blogged for BBC Ouch, The Independent and The Guardian and regularly performs with the comedy collective Abnormally Funny People.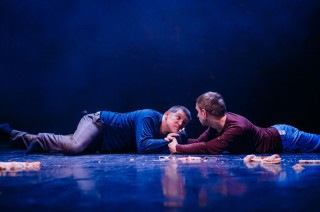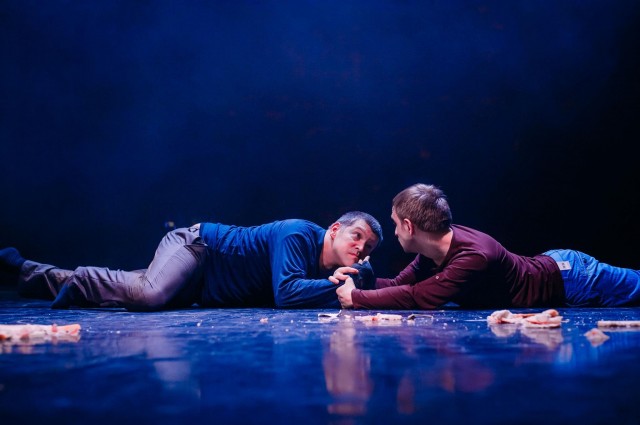 On stage he has recently toured Scotland in Birds of Paradise's highly acclaimed dance theatre production Purposeless Movements.  He has also performed in The Trouble with Richard (Graeae) and A Midsummer Night's Dream (Octagon Theatre), about which the Guardian said "his wheelchair-assisted Wall is indeed 'the wittiest partition that I ever heard discourse."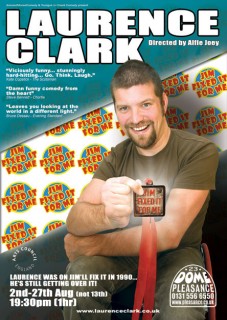 His 8 critically-acclaimed solo shows at the Edinburgh Fringe have gained him 29 4-star and 3 5-star reviews. His first show, The All-Star Charity Show sent up old-fashioned telethons for disabled people by presenting appeals on behalf of the celebrities who fronted them in the same patronising, overly sentimental way.  In The Jim Davidson Guide to Equality Laurence responded to 'comic' Jim Davidson cancelling a show because wheelchair users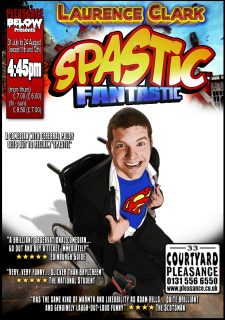 were in his audience by doing a show which he vowed to cancel if Jim turned up! Continuing his one-man vendetta against people called Jim, in Jim Fixed It for Me Laurence tried to come to terms with having appeared on Jim'll Fix It as a child and not getting a Jim'll Fix It portrayed as disabled in order to make them seem sinister and evil; e.g, Richard III, Long John Silver, Captain Hook, Dr Strangelove, various Bond baddies and of course… Heather Mills-McCartney!  Laurence's most controversial show,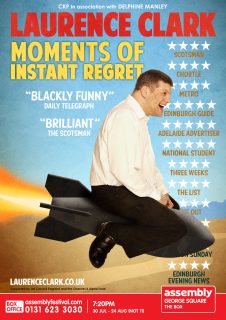 Spastic Fantastic followed his attempts to reclaim 'spastic' as someone with cerebral palsy through stand-up comedy and hidden camera stunts.  Health Hazard was about his one-man mission to help Obama sell the benefits of free healthcare to the American people.  In Inspired, commissioned by the London 2012 Unlimited programme, he tackled his pet hate of disabled people person being called inspirational for doing mundane, everyday shit and staged an unconventional Olympic race.  Finally in Moments of Instant Regret he revisited his shameful deeds of the past, such as making a waiter cry  and biting a policeman, and tried to make amends.
Comedy Reviews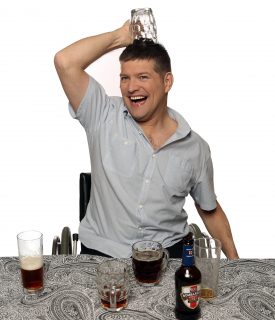 "Any vaguely sentient being ought to leave this stupendously funny and thought-provoking show with their sides split and their minds buzzing. Laurence Clark has a wit drier than the Navajo desert, a control of timing that would put Seiko to shame and scores upon scores of fizzingly funny one-liners." The Stage
"This is heavy hitting, clever stuff. Not very much stand-up these days has the power to shock, to force a sharp intake of breath and to change minds. This does. Not since Robert Newman have I seen a comic who made me think so much and realise I knew so little. Go. Think. Laugh." Kate Copstick, The Scotsman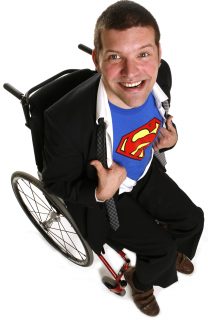 "Laurence Clark has attitude in spades. He's a searing political satirist who ensures both his message and his jokes are on an equal footing – never lecturing and never being less than funny. He's such an astute, piercing and funny commentator that disability becomes a side issue. His material is never earnest, nor whinging, nor hectoring – just damn funny comedy from the heart." Steve Bennett, Chortle
"…irreverent, pertinent and that rarest of things – a humorous hour that leaves you looking at the world in a different light." Bruce Dessau, Evening Standard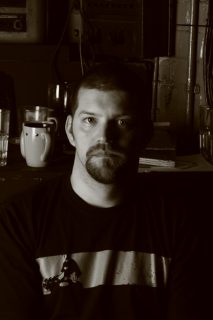 "At the end of a Laurence Clark performance, apart from being a bit tired from laughing, one has come to understand some of the travails of his world – and one has become very fond of the man himself. " Adelaide Advertiser
"Natural wit" Daily Express
"An engaging clown" The Sunday Times
(Photography by Andy Hollingworth, Leila Romaya, Richard Anders and John Devlin)